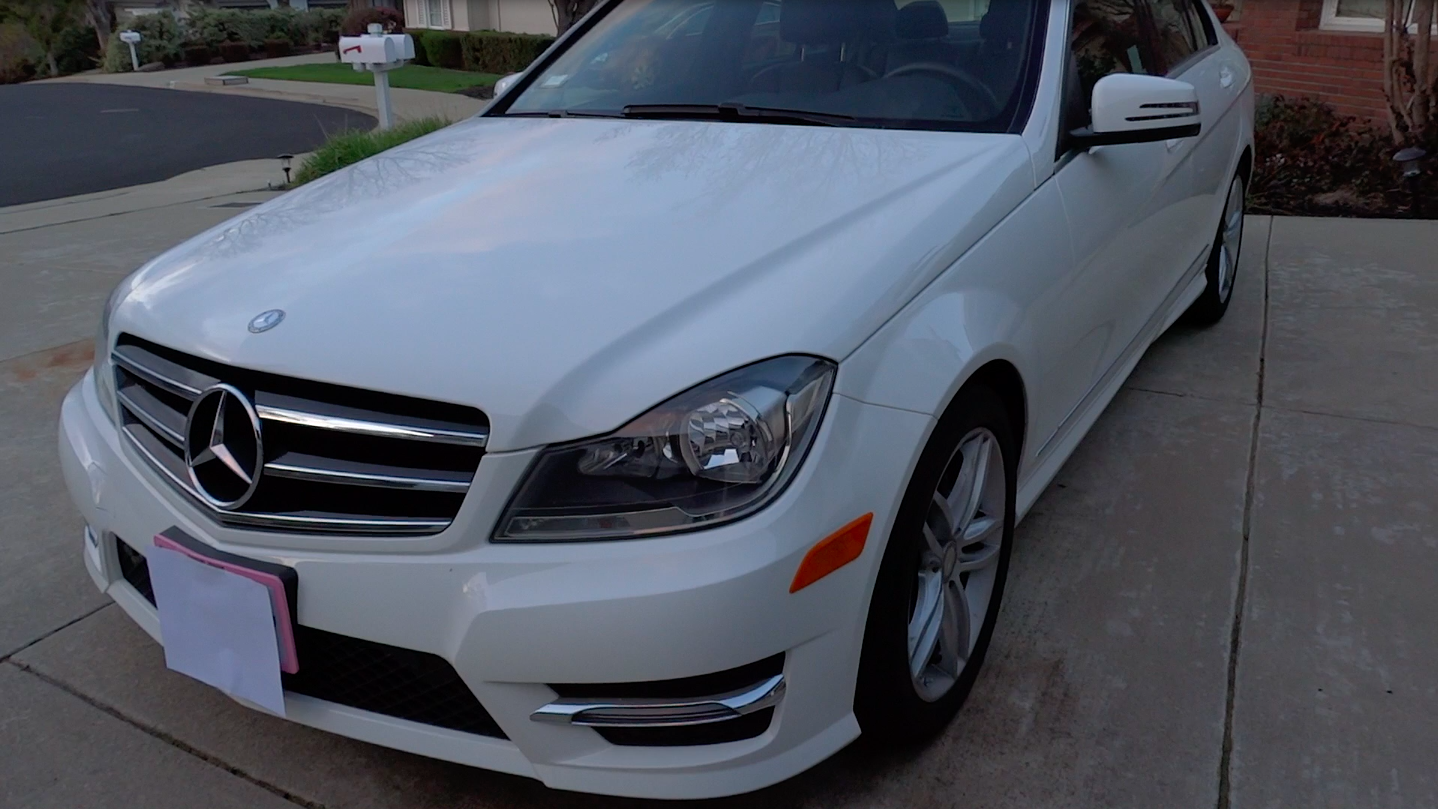 ---
15 December 2017, Neil Parkhi
---
Introduction
The generation seen here was revealed at the 2007 Geneva Motor Show. It was produced in a station wagon, sedan, and when the facelift occurred, they added a coupe as well. The W204 was a very successful vehicle, as in the United States and Canada had been the best selling entry level luxury car. The C63 AMG on the other hand had a 6.2 Liter Naturally aspirated V8 which was the most powerful W204. The W212 E-Class had similar interior styling when that had launched in 2009.
Heritage
In May of 1993, Mercedes-Benz had started the production the W202 generation compact car. This car was the first car to have the official name, C-Class. It used to be the company's entry-level car until 1997 when the A-Class came out, but it still remains the entry-level Mercedes-Benz in the United States, as the A-Class has never been sold in the U.S. and still is not today. The C-Class is meant to create all of the great luxury and comfort you can expect out of a Mercedes-Benz in a much smaller, and more compact car. In July of 2000, they had then started production of the new W203 C-Class, which again has the same idea, but has newer technologies and features to it, making it more modernized, and much better than the W202.
Review
The Aventador is such an amazing car! I had the opportunity to do a full review of this car and wow it was a lot of fun. The ride was great and fun, but also its feel inside was a whole lot different than I thought. It felt a lot more real in person than even on pictures and videos.
Specifications
| Steering and Transmission | |
| --- | --- |
| Steering Type | Speed Proportional, Electro-Mechanical, Rack and Pinion Power Steering |
| Transmission Type | 7G-TRONIC 7 Speed Automatic |
| Gear 1 Ratio | 4.38 |
| Gear 2 Ratio | 2.86 |
| Gear 3 Ratio | 1.92 |
| Gear 4 Ratio | 1.37 |
| Gear 5 Ratio | 1.00 |
| Gear 6 Ratio | 0.82 |
| Gear 7 Ratio | 0.73 |
| Reverse Gear Ratio | 3.42 |
| Wheels and Tires | |
| Front Wheel Type | 17 x 8.5 inch 5 twin spoke silver alloys |
| Rear Wheel Type | 17 x 8.5 inch 5 twin spoke silver alloys |
| Front Tire Type | 225/45R17 |
| Rear Tire Type | 225/45R17 |
| Front Brake Type | Steel Disc |
| Rear Brake Type | Steel Disc |
| Suspension | |
| Front Suspension Type | Independent Sport Tuned MacPherson Strut |
| Rear Suspension Type | Independent Multi-Link |
| Suspension Features | Stabilizer Bars, Coil Springs, Ohlins Brand Name Shock Absorbers |
| Dimensions | |
| Length (in, mm) | 180.8in, 4592mm |
| Width (in, mm) | 69.7in, 1770mm |
| Height (in, mm) | 59.6in, 1514mm |
| Wheelbase (in, mm) | 108.7in, 2761mm |
| Weight (lb, kg) | 3428lb, 1555kg |
| Engine Specifications | |
| Engine Type | 1.8 litre 16 valve inline 4 cylinder |
| Power (bhp, PS, kW) | 201bhp, 204PS, 150kW @ 5500RPM |
| Torque (lb-ft, Nm) | 229lb-ft, 310Nm @ 2000RPM |
| 0-60 mph (0-97 kmph) | 6.4 seconds |
| Top Speed (mph, kmph) | 130 mph, 209 kmph |
| Drivetrain | Rear Wheel Drive |
| Fuel Tank Size (gal, L) | 17.4 gallons, 66L |
| Fuel Type (AKI, RON) | 91 Octane/AKI Petrol (95 RON) |
| City Fuel Economy (mpg, kmpL) | 22mpg, 9kmpL |
| City Fuel Economy (mpg, kmpL) | 31mpg, 13kmpL |
| Cargo Specifications | |
| Cargo Space (ft3, L) | 12.4ft3, 351L |
| Max. Cargo Space (ft3, L) | 12.4ft3, 351L |
| Price Range | |
| U.S. Dollars | $35,800 |
| Canadian Dollars | $46,005 |
---