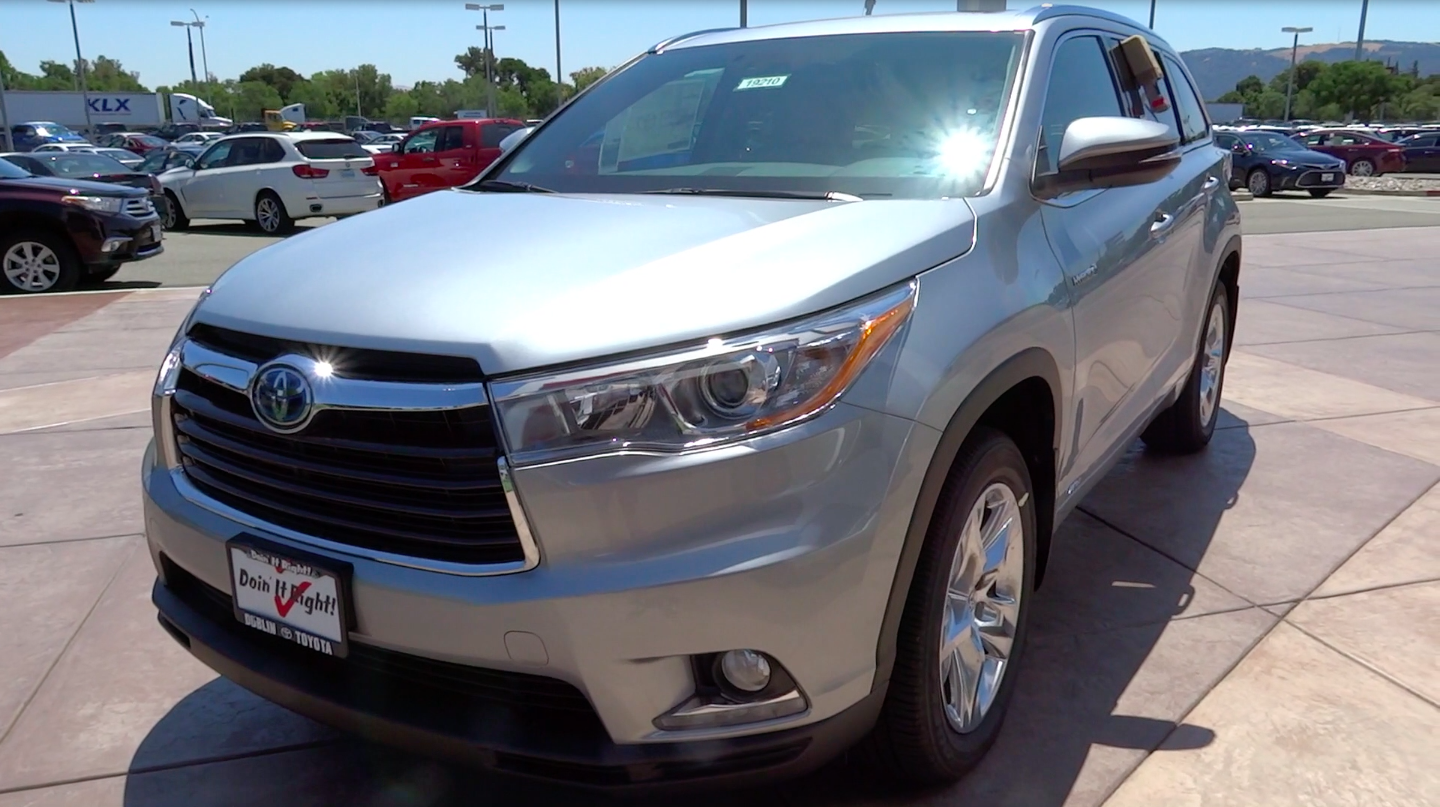 ---
15 December 2017, Neil Parkhi
---
Introduction
The Highlander is a well known SUV from Toyota. It is a midsize SUV, and is based on the platform from the Toyota Camry. The 1st Generation was introduced at the 2000 New York Auto Show. It was released in Late 2000. In Japan and Australia, thanks to the Hyundai Terracan, they were unable to use the name Highlander, so in those countries, it is known as the Toyota Kluger.
Heritage
In 2005, Toyota introduced the Highlander Hybrid which had an efficient V6 hybrid engine. The second generation Highlander was introduced at the 2007 Chicago Auto Show. They became available in Late 2007 for the 2008 model year. The styling was a lot better than previously. It shared some of the components with the Toyota Camry. In 2010, the SE replaced the Sport model, and for 2011, there was a facelift for this generation. In 2007, they also made a compressed hydrogen gas vehicle for testing purposes only. The third generation seen here was introduced at the 2013 New York International Auto Show. It became available in December in 2013. At the 2016 New York Auto Show, Toyota introduced a refreshed version of the Highlander for the 2017 model year.
Review
In terms of capabilities, the Highlander is indeed a great SUV. It has tons of capabilities and is reasonably priced. It is an SUV a lot of people have and love to buy. Most definitely an SUV that is worth the money.
Specifications
| Steering and Transmission | |
| --- | --- |
| Steering Type | Speed Proportional, Electric Assist, Rack and Pinion Power Steering |
| Transmission Type | Contunuous Variable Automatic (CVT) |
| Wheels and Tires | |
| Front Wheel Type | 19 inch 5 spoke alloys |
| Rear Wheel Type | 19 inch 5 spoke alloys |
| Front Tire Type | 245/55R19 |
| Rear Tire Type | 245/55R19 |
| Front Brake Type | Disc |
| Rear Brake Type | Disc |
| Suspension | |
| Front Suspension Type | Independent MacPherson Strut |
| Rear Suspension Type | Double Wishbone |
| Suspension Features | Stabilizer Bars, Coil Springs, Gas Pressurised Shock Absorbers |
| Dimensions | |
| Length (in, mm) | 191.1in, 4854mm |
| Width (in, mm) | 75.8in, 1925mm |
| Height (in, mm) | 68.1in, 1730mm |
| Wheelbase (in, mm) | 109.8in, 2789mm |
| Weight (lb, kg) | 4861lb, 2205kg |
| Engine Specifications | |
| Engine Type | 3.5 litre Double Overhead Cam 24 valve Hybrid Synergy Drive V6 |
| Power (bhp, PS, kW) | 231bhp, 234PS, 172kW @ 5800RPM |
| Torque (lb-ft, Nm) | 215lb-ft, 292Nm @ 4800RPM |
| 0-60 mph (0-97 kmph) | 7.2 seconds |
| Drivetrain | All Wheel Drive |
| Fuel Tank Size (gal, L) | 17.2 gallons, 65L |
| Fuel Type (AKI, RON) | 87 Octane/AKI Petrol (92 RON) |
| City Fuel Economy (mpg, kmpL) | 27mpg, 11kmpL |
| Highway Fuel Economy (mpg, kmpL) | 28mpg, 12kmpL |
| Cargo Specifications | |
| Cargo Space (ft3, L) | 13.8ft3, 291L |
| Cargo Space with 3rd Row Seats Folded (ft3, L) | 42.3ft3, 1198L |
| Max. Cargo Space (ft3, L) | 83.2ft3, 2356L |
| Price Range | |
| U.S. Dollars | $50,485 |
| Canadian Dollars | $64,876 |
---